Home from Rainy Vancouver
By Tiffany - Friday, March 15, 2013
I spent the last few days in Vancouver. It rained every day while I was there! Which, is typical for Vancouver, but unlike all my past trips (where I was extremely lucky with the weather). I'm still feeling a little waterlogged. I'm glad to be home - it's so nice and sunny here.


Rainy-shmainy Vancouver
I could have used Tasia's new pattern, the
Robson Coat
. It looks great, but I don't have a need for it now that I'm back home where it will soon be too hot and sunny for an overcoat.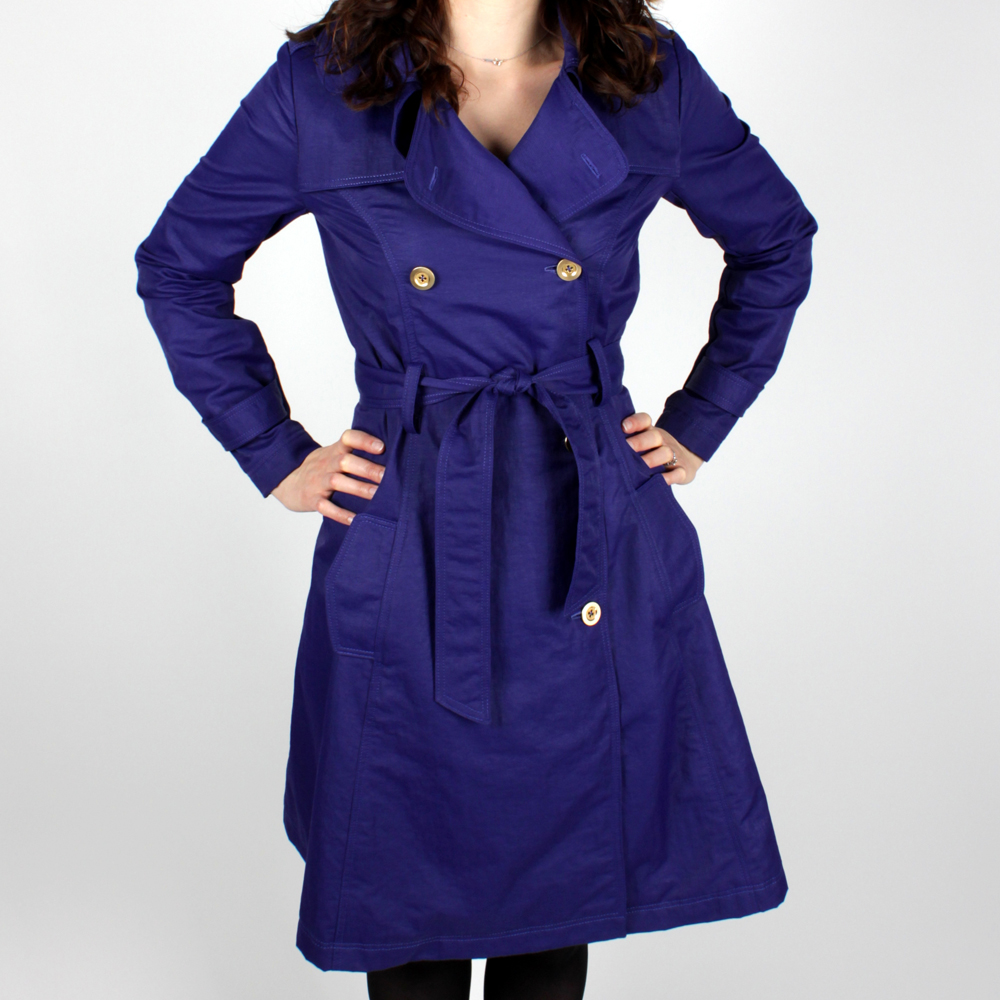 Anyways, during my trip I was able to visit Fabricana, Dressew Supply, and Atex Designer Fabrics, as
I had planned
.
Fabricana was great - it had a lot of fashion fabrics to choose from. I was able to buy fabric and supplies for a lot of the projects on my
potential wardrobe list
. I also picked up the Sewaholic Alma blouse pattern that I'm planning to use for by Black and White challenge.
Atex Design Fabrics was ok - if I had more time and didn't already have a plan for what I needed, I'm sure I would have found something.
Dressew Supply was good - they had some beautiful designer fabrics. They also have a lot of notions. I was impressed by their zipper collection:
This is just a bit of the zippers they have!
Seeing as I had such problems finding decent zippers for
my Minoru jacket
, I was overwhelmed by it all.
Now to clean up my sewing room so I can make clothes with the fabrics I bought!